Tag Archives: Community Platform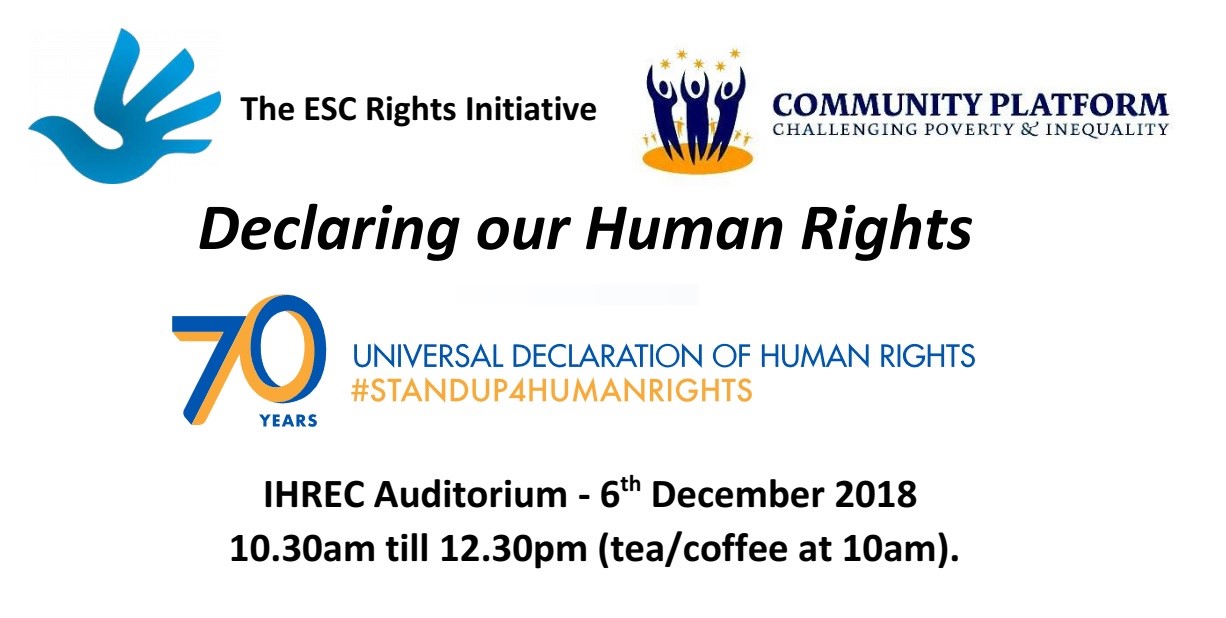 The Community Platform joined with the Economic, Social and Cultural Rights Alliance to mark the 70th Anniversary of the signing of the UN Universal Declaration of Human Rights. The 'Declaring our Human Rights' event involved group and personal reflections of the meaning of the Declaration for people's lives, song and creative expression. Everyone was reminded of the importance of continuing to demand that everyone's human rights be respected and realised. The Platform and ESC Rights Initiative issued the this press release on the day.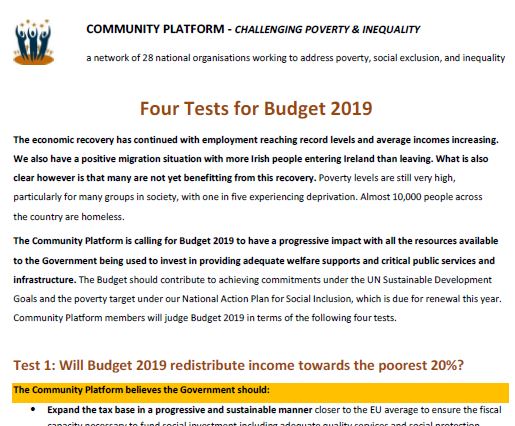 In advance of Budget 2019 the Community Platform has published Four Tests for Budget 2019. These tests are:
Test 1: Will Budget 2019 redistribute income towards the poorest 20% Test 2: Will Budget 2019 strengthen access to quality employment? Test 3: Will Budget 2019 restore and strengthen public services which are of particular importance to people on low income? Test 4: Will the impact of Budget 2019 be assessed to ensure that all provisions reduce poverty and inequality.